OEQ
Some highlights from Sunday's "office hours".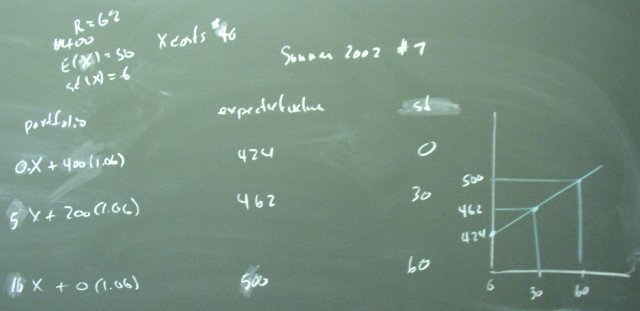 There was a good bit of explaining to go along with the following diagram.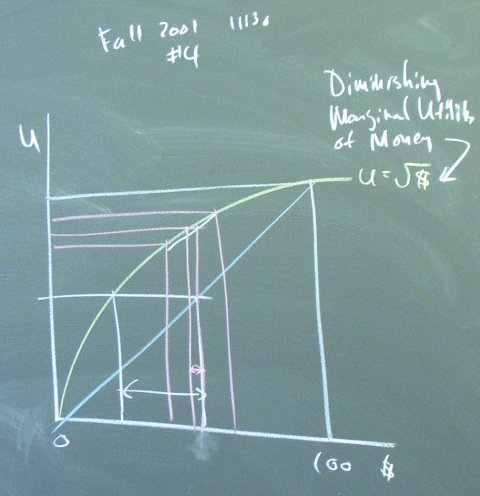 As you can see, people are starting to tackle the more difficult questions.

We got a little deeper into how the curvature of the utility function leads to risk aversion (or a positive value for risk) by extending the analysis to the case on the left. The left-hand diagram show the same asset from the point of view of a risk neutral agent with a straight-line utility function.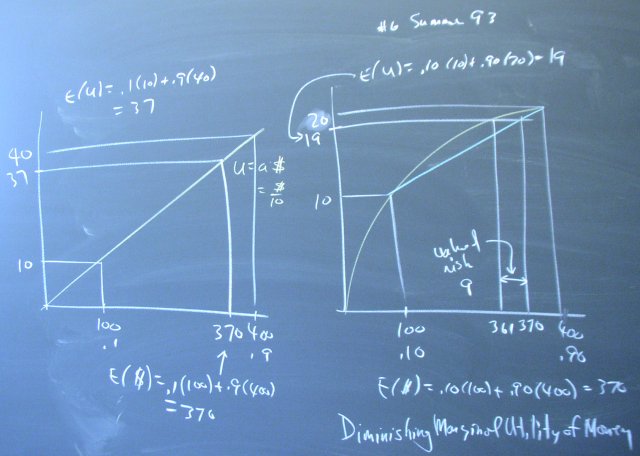 Bring back the French franc!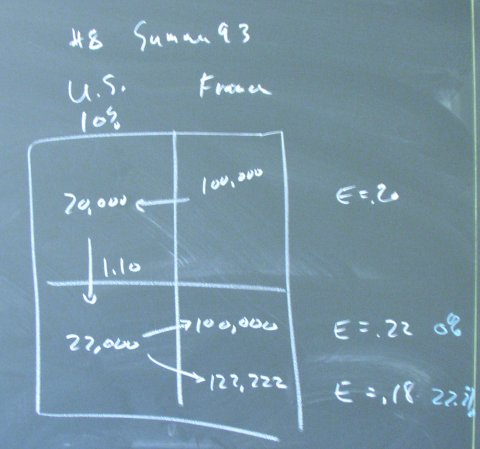 The return is zero or plus 22.2% depending on which way the exchange rate goes.
Pay close attention to the pink e.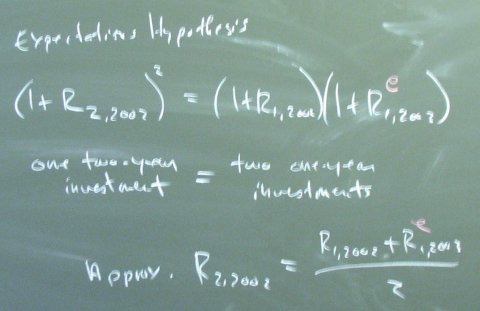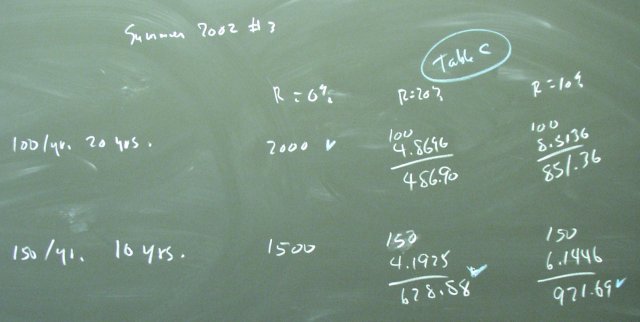 Posted by bparke at April 13, 2003 09:28 PM