Mortgages
We started our discussion of mortgages with an introduction to Table D.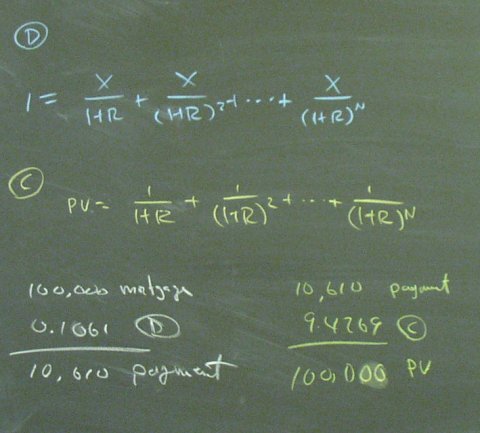 The mortgage amortization table shows the whole 30 years.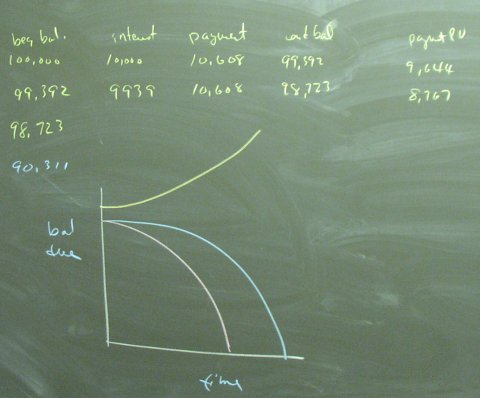 What happens when the interest rate in 1993 is 10%, but is only 6% in 2003? People refinance.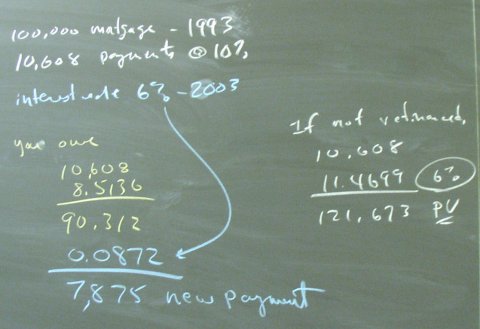 The mortgage would be worth over $121,000 in the secondary market if people could not refinance.
Posted by bparke at
02:00 PM