Dividend Yields
We used the data on dividend yields for the components of the Dow Jones Industrial Average to study the question of what determines stock prices. The conept of the real interest rate turns out to be critical.
A selection of bond yields and stock dividend yields. The puzzle is why dividend yields are so small relative to bond yields.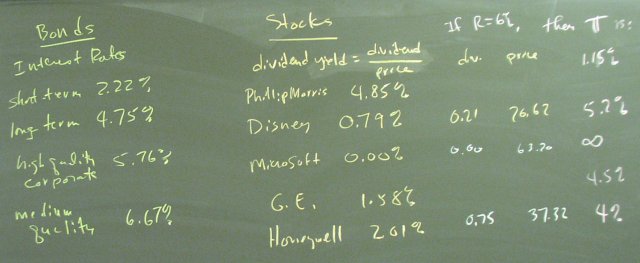 A related puzzle is why Microsoft and Phillip Morris are the extremes.
The present value of $0.75 per year forever at 6% is not nearly as large as the actual Honeywell price.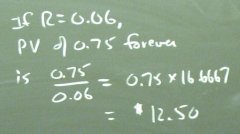 The answer lies in extending our present value mathematics.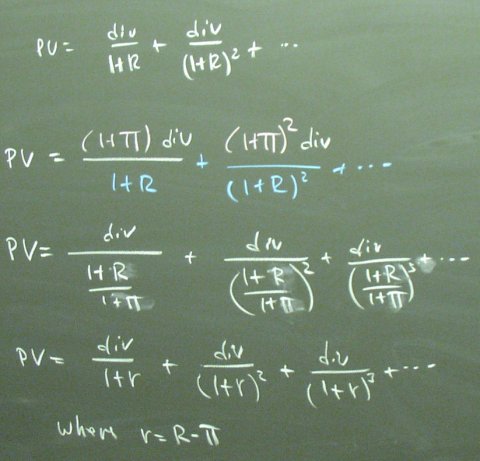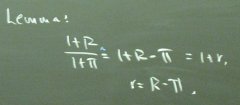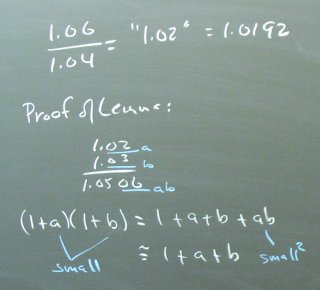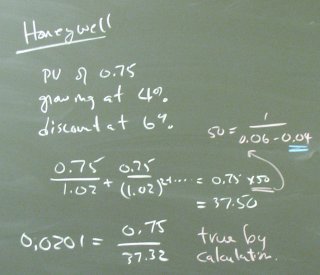 We have other explanations. The "buyout" formula probably explains amazon.com. Microsoft is a well-known "buy back" company.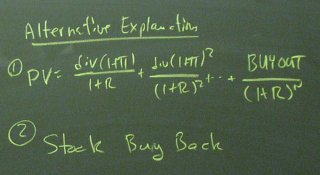 Posted by bparke at
11:29 PM