Confidence Intervals for the Sample Proportion
We begin with the binomial distribution.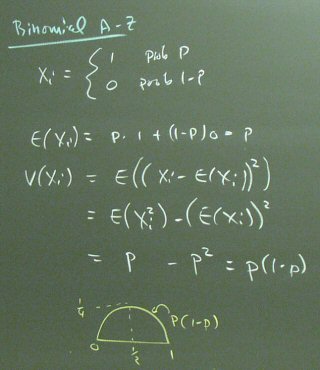 This uses a lemma:

Applying previous results leads to the expectation and variance for the sample proportion.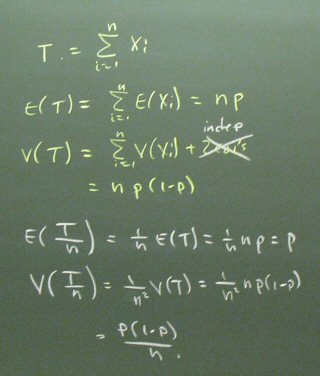 We can think about samples of various sizes.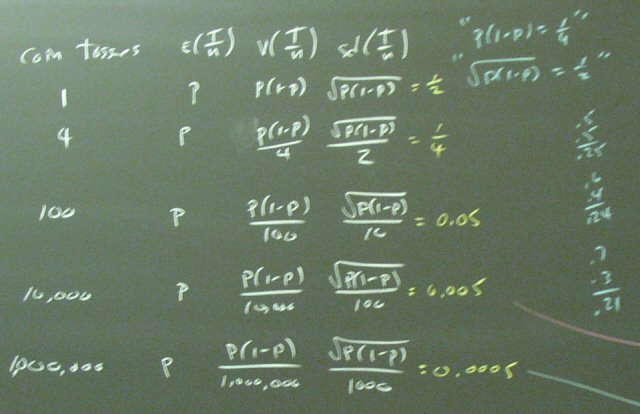 The goal is a confidence interval for the sample proportion.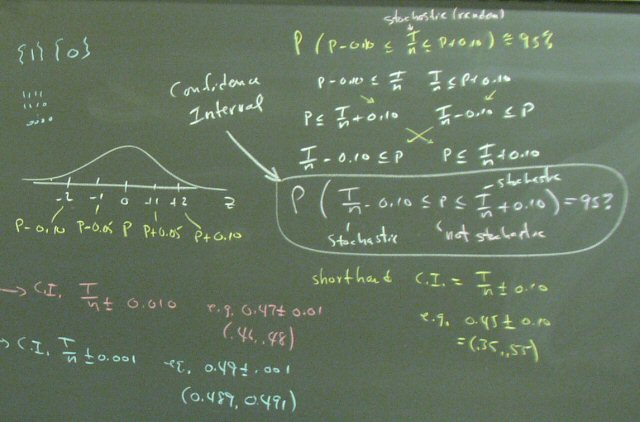 If you were in class, you heard my famous "net" explanation for confidence intervals.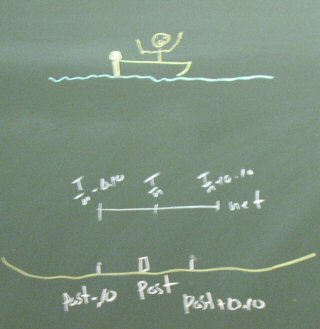 Posted by bparke at November 6, 2003 02:32 PM