Discussion of Old Exam Questions
Effects of improved worker productivity on the price level. The lower-left diagram is a review of marginal tax rate cuts vs. lump sum rebates.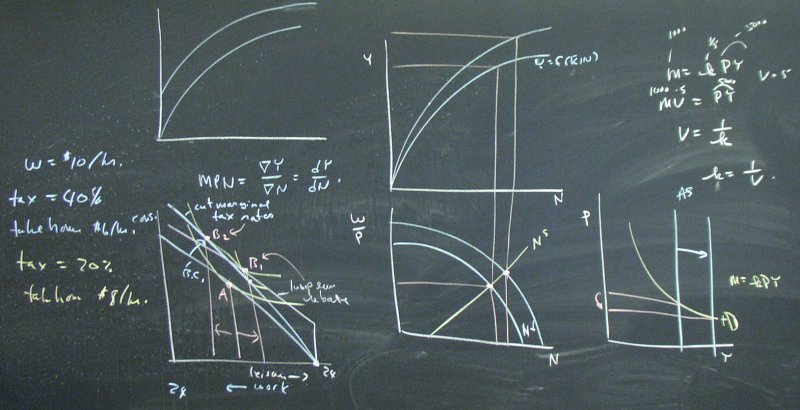 A backward-bending labor supply curve: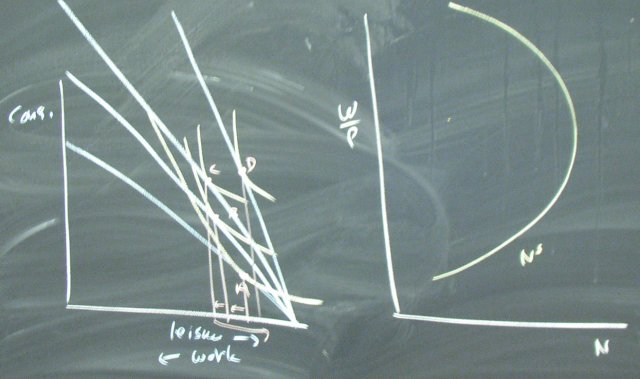 Paypal and/or ATMs increase the velocity of money: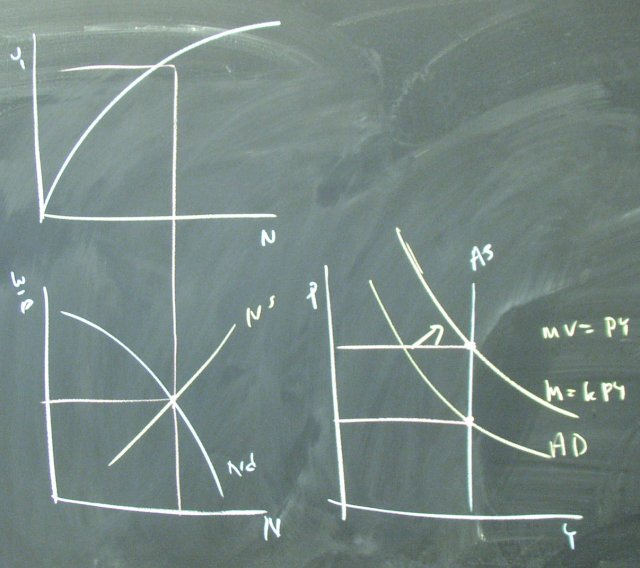 How deflation and zero interest rates make it difficult to stimulate the economy by shifting the LM curve.
Posted by bparke at June 6, 2003 03:04 PM