Mean-Variance Analysis
Step 1 is to construct indifference curves from our utility-based valuation of risk.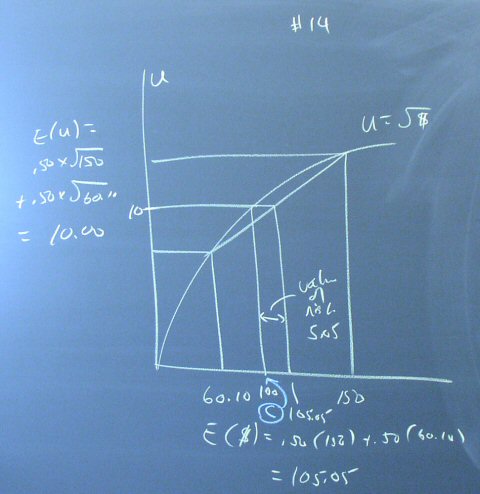 The fourth panel on the handout can be expressed as: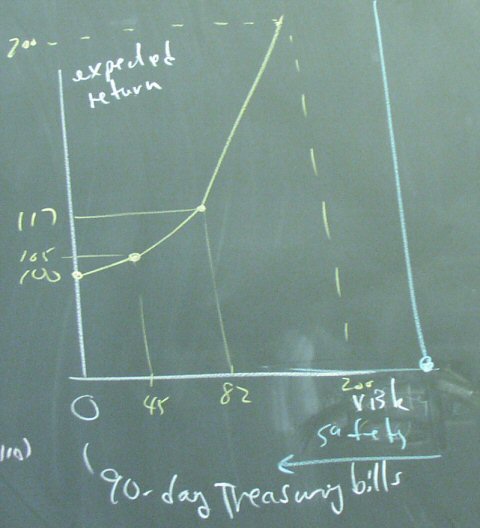 We use some basic results from statistics to construct the agent's budget constraint.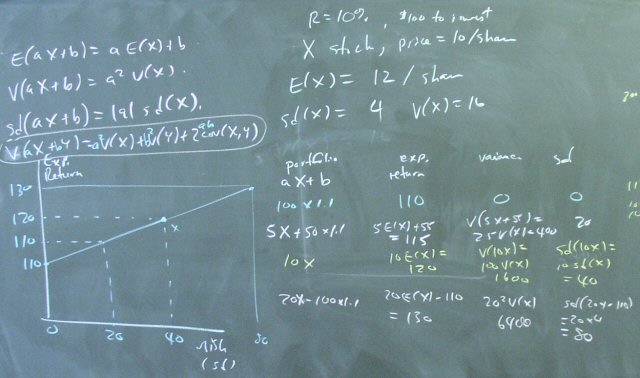 Putting this all together we have a diagram showing the optimal portfolio.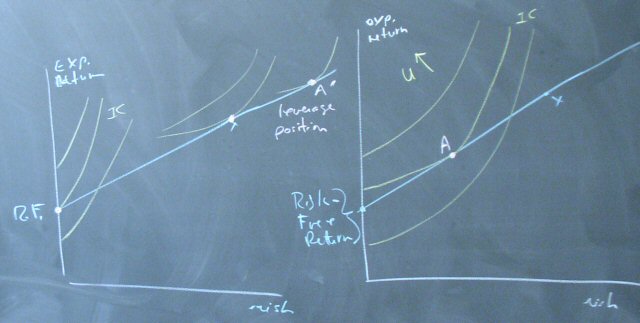 A risk-neutral agent does not fit this analysis. His indifference curves are horizontal lines.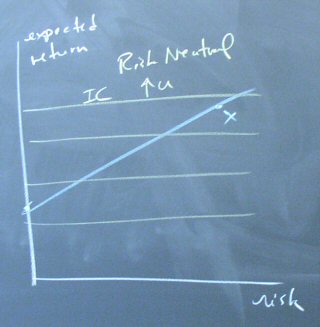 Posted by bparke at October 30, 2003 12:04 PM