Options
We did a few options diagrams, which now makes this diagram fair game for the midterm.
Own corn and buy a put option to lower your risk: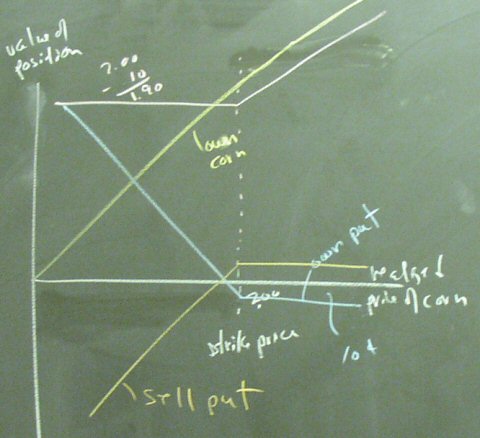 Own corn, buy a put, and sell a call to construct a risk-free position. The prices of options will adjust in the markets to squeeze out potential arbitrage profits (economists' view). There are huge arbitrage profits out there (MBA view). Historical footnote: Long-Term Capital Management tried to secure these arbitrage profits and nearly brought down the world's financial markets when they failed. (See The Econ Review when the LTCM story is featured.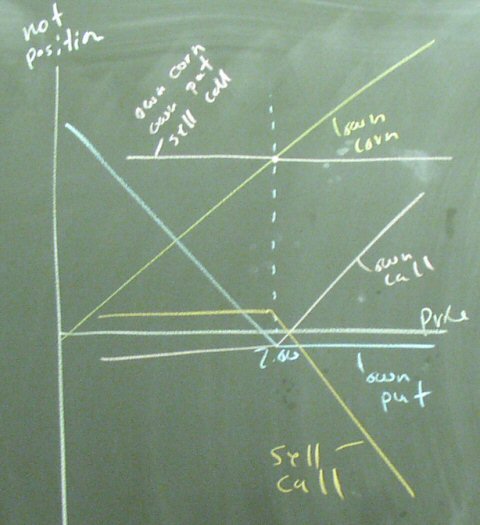 In the real world, the strike prices on the call and put options could be different, giving flexible strategies for dealing with risk.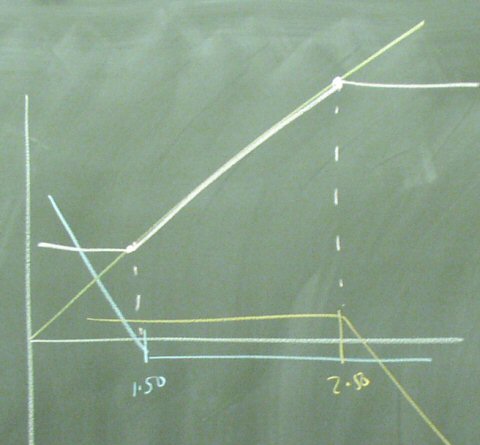 Later in the afternoon, we got some nice pictures from Murphey Hall.
Reducing risk a bit by owning corn and sell a call option: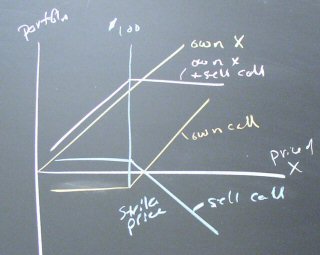 Reducing risk by owning corn and buying a put option: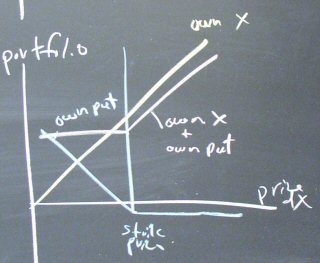 Posted by bparke at
09:25 PM