Descriptive Statistics
A review of the relation between statistics and probability theory: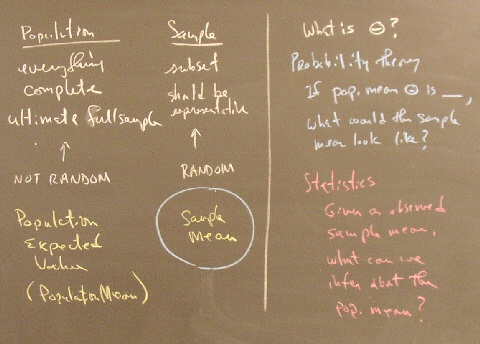 Measures of central tendency are the most basic descriptive statistics.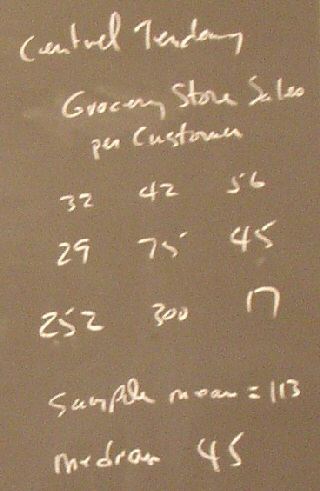 The sample mean (statistics) is related to the population expected value (probability) by the Law of Large Numbers.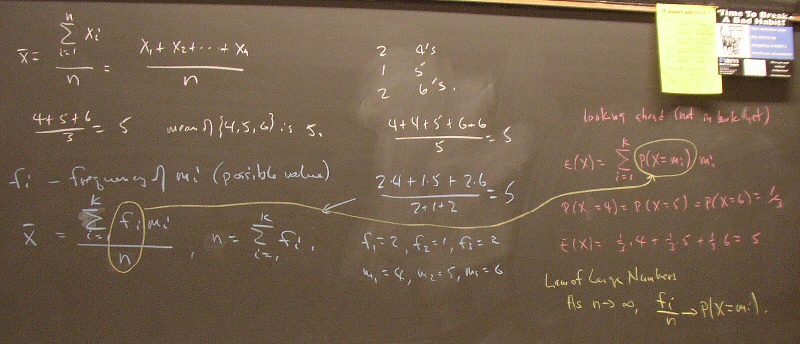 We also took a look at measures of dispersion.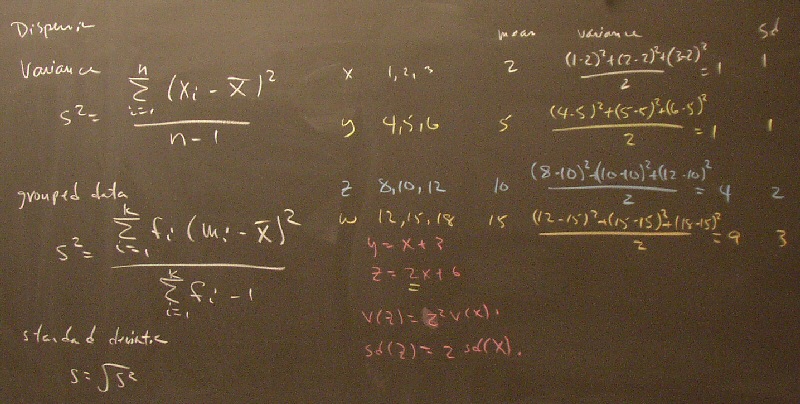 Finally, we noted an approximate rule showing how measures of central tendency and dispersion characterize a sample.
Posted by bparke at
11:12 PM