Bayes' Theorem
Bayes' Theorem is an elegant application of a Venn diagram.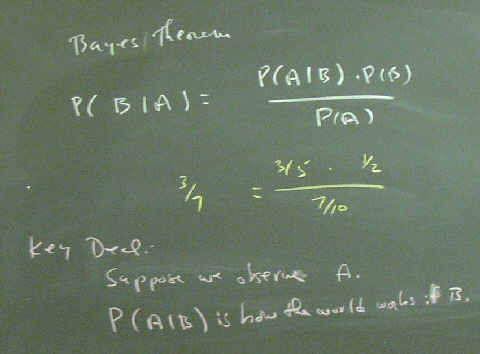 The proof is algebraic.

Bayesian statistical analysis uses Bayes' Theorem to think about theta.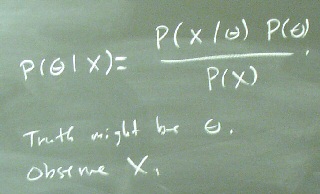 Using Bayes' Theorem to consider the implications of observing two sixes when the dice might be fair or they might have two sixes on each die.
The practical problem with applying Bayesian analysis in economics is that we do not have a good source for the prior probabilities about theta. What is the probability that Keynes was right?
Posted by bparke at
10:06 AM